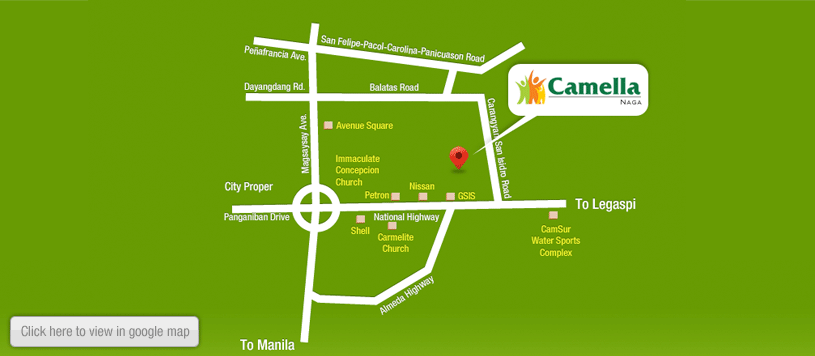 Naga City has the most reliable, most competent and most promising real estate developments existing in the district with high quality services provided that is ready to serve each customer. Camella Homes Naga City (also called Tremezzo) is one of these developments that consistently provide services which preserve spirit, dignity, honesty and trust which is passionate and enthusiastic. It is also the priority of their service to provide each and every aspect of the customers' needs.
Once you put your investment in Camella Homes, you are guaranteed that your money is in good hands because quality services are the topmost priority for the customers. The subdivision is a beautiful place to stay with your spouse and your family. Take a deep breath and have some walks in the afternoons. You can dip yourself in the refreshing waters of the swimming pools and experience great amenities that are especially provided to customers.
So whether you are just a couple who begins to live a life together or just want to own a private house that you can, opt for Camella Homes and raise your family happily and make this house a part of your achievement and success. You can enjoy jogging, walking the street with trees along the road, enjoy recreational activities with your family at the park, enjoy the pool and a lot more. There are so many services such as water drainage system twenty four hour securities and a lot more making the customers and families safe and comfortable in living. If you are not comfortable with your chosen house, the subdivision has selections where you can choose the best for you and the unit you deserve. There are more things you can enjoy and discover once you have experienced living in this kind of community, that no doubt you will surely have the best moment of your life staying and living with your family. Aside from that, there are affordable houses that will be just enough for your needs and the comfort of your lifestyle.
  Location of Camella Homes according to Google Maps…
View Larger Map