Blog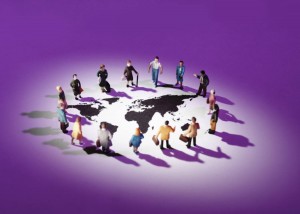 No matter what your purpose for real estate hunting is, finding the right real estate is a very crucial task. Are you looking for a residential real estate where you and your family can move in for good? Or are you looking for an apartment; a villa; a mansion, etc.? Do you want to buy a land so you can build a new home or a commercial building? Or do you want to invest for the future? Whatever your reasons are, finding a real estate involves money, which is why you need to find the right real estate to meet your needs.
With this, I have listed in this article some ways by which you can find the right real estate no matter what type it is. If you do not want to end up regretting your real estate choice, you really must be careful in making your choice. Finding a real estate is more than just imagining what your new property would look like. In other words, it does not stop when you have imagined it already. You need to make sure you achieve your real estate just as you have imagined it. With this, let's look at some of the best ways to find the right real estate.
First step: Decide where to reside

In every place or every country, real estate properties are being bought and sold. This first step does not necessarily mean you are literally going to reside in a place for good if the real estate you need is not a residential building. However, it means that whether you are looking for a place to reside, a place to invest in real estate, a place to expand your business, etc. you need to decide where you want to do these things you want. Where do you want to live? There are many places and countries to choose from and it would be difficult to search the whole world. So, the first thing to do is to decide the country or the place of your choice first so you can zero in your search on that particular country or place alone.
Second step: Analyze your real estate needs

Actually, one of the best ways to find the right real estate is when you get in touch with your needs. It is you who is going to benefit from the real estate you choose so you should ensure that the real estate meets your needs. So, before you even consider buying a real estate property, consider what type of property you want. What are you looking for?
If you are looking for a residential property, consider how many rooms you want the house to have. Where do you want the house to be located? Do you prefer a two-storey house or a bungalow-type house? If you are looking for an empty lot, consider how many square meters should it be. Consider what type of land you want it to be. Do you want a farmland? Or do you want a land where you can build a mansion on? Where do you want the land to be located?
Once you have answered all your questions relating to your needs when it comes to real estate, you can use the information or the answers to zero in on the exact type of real estate property you are looking for. As mentioned, it is you who are going to benefit or be affected with your real estate choices and decisions so you should first analyze your needs in order to avoid regrets in the end.
Third step: Set your budget

As mentioned earlier, when it comes to looking for a real estate property, it really involves money and depending on how you choose the real estate property, you can put your money to good use or waste it. This is why you should make sure that you have enough money to finance your real estate purchase and the only way you can ensure this is to set your budget. How much are you willing to spend for that property or how much budget do you have? This will allow you to zero in on the real estate property according to your budget range.
Fourth step: Visit the property personally

This is the final step in finding the right real estate. Just because you have done the first three steps does not mean that it's all over and you can simply purchase the property. Rather, you need to take a look at the property personally because pictures differ from the real world. If you do not want to regret your choice, make sure you have really taken a look at the property yourself so you can decide whether it is indeed the right real estate property for you or not.
These are some of the main steps to find the right real estate in Naga city. These steps will help you zero in on the right real estate property so your satisfaction is not compromised no matter what your purpose for that real estate property is.
Category : Blog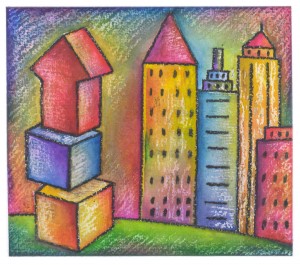 This article will tackle more about the important details when it comes to choosing the right real estate for your needs. This will assist and guide you to make the right decision when it comes to your quest for the best real estate. You see, finding a good real estate is not that easy and if you are not too careful, you might land on the wrong land. Most of the important details are discussed in this article but before going further into Naga City real estate, I think it would be better to start the discussion with some brief knowledge about what a real estate is.
What is a real estate?
A real estate is not really hard to define because this is a general term used to describe properties. Most of the time, a real estate is defined as a land property but it actually means any property located on a piece of land. It could be an empty land, a land with a building, a home, or a land with crops, etc. Real estate can either be bought or rented and they can either be sold by the direct owner of that property or a realtor.
Speaking about real estate, whether you live in the Philippines or not, as long as you are looking for a property in the Philippines to invest to or reside for good or temporarily, Naga City is the home for variety of real estate properties to choose from. Naga City is one of the most popular cities in the Philippines located in the Bicol region.
Are there advantages in considering Naga real estate for business or residential purposes?
When searching for a real estate in the Philippines especially in Naga City, of course, one important question to ask is whether it is advantageous to get real estate in this city to find out if it would benefit you or not.
The first advantage of Naga City real estate is the variety of good choices you can find. Naga City is blessed with a lot of real estate properties that are truly eye-catching and meet the needs of most people. If you are looking for empty lots for sale, you can find a variety of empty land options in Naga City that are located at just the right place you want. If you are looking for residential homes, Naga City is also blessed with many types of it for sale that are designed just the way you want it.
The next advantage of Naga City real estate is the fact that Naga City is one of the best cities in the Philippines in terms of progress. Therefore, if you are looking for real estate to invest for your business, you are looking at the right place. If you are also looking for real estate residential properties, the progressive reputation of Naga is an advantage as it would give you and your family a chance to live in a progressive place with very good educational facilities for your children to learn; a good neighborhood; malls; etc.
Of course, another advantage of considering Naga City real estate for your residential or business needs is the best real estate deal you can find. Yes, there are other places with beautiful real estate options like Naga City but they are not offered with best deals as Naga city real estate. Naga City not only offers the best land, the best homes, the best business buildings and other real estate properties, but also offers the best price deals. You can get the best real estate property you need at a fraction of a cost.
This makes Naga City real estate the most practical choice, right?
What kind of real estate properties can you expect to find in Naga City?
This is also a very important question. It is very important to find out what real estate properties are expected to be found in Naga City so that you will know if the place can give you what you need in terms of real estate.
Residential homes like apartments, town homes, etc. are available in Naga City. They range from 2-storey homes to 3-bedroom homes, etc. and you also have the freedom to select the surroundings where the real estate is located. Commercial buildings can also be rented or bought in Naga City for those who want to invest in their own business in one of Philippine's  best cities. Commercial buildings come in different sizes and you also have the option to look for a business real estate property located at the right place for businesses.
Apartments are also numerous in Naga City. If you are looking for a temporary place to stay in or if you are looking for a place to live cheaper than a fully-owned home, Naga City offers the best apartments located at the best places. And of course, if you want to build your own home instead of buying a constructed house, you can also look for empty lots for sale. Naga City also has its share of vast lands that are sold in real estate.
In other words, when looking for real estate in Naga City, you can expect to find just the right real estate property you need. It is normal to want to find the best real estate property for whatever your purpose is without wasting time which is why knowing the types of real estate properties you can find in Naga City will help save you time.
How can you find Naga City Real Estate?
I know that it is not that easy to find real estate properties in Naga City too because there is a lot. But, the only thing that makes it hard is when you don't know where to look for. There are only two best options to consider when looking for the right Naga City real estate and one is to talk to a Naga City real estate agent. Real estate agents are tasked to assist people like you who are looking for real estate properties and Naga City real estate agents know the real estate properties in the place more than you as it is their job. Talking to them will help you find what you are looking for in a jiffy.
There is also the option to search for Naga City real estate properties online. The truth is searching online is a lot convenient since you do not need to set an appointment with a real estate agent just to know what the available properties in the place are. You can simply sit back and relax while you browse the available real estate properties in Naga City. You do not have to rely on the agents' words alone as you can actually see or view these properties without even leaving the home. Browsing real estate properties online will help you save money, time and effort.
Therefore, it is a must to explore your options first before deciding where you are going to buy a real estate and take time getting to know the advantages that a place like Naga City can offer you. This will guarantee you that you can find the right real estate property you are looking for.
Category : Blog